Please call ahead if you are seeking urgent care to ensure we are not at capacity.
EMERGENCY VETERINARY CARE IS PRIORITIZED BASED ON THE SEVERITY OF YOUR PET'S CONDITION
Based on the priority level, the patient will be seen as soon as possible. Call (902) 468-0674 and our skilled staff will triage your emergency
Our promise to you:
The Metro Animal Emergency Clinic is committed to providing excellent veterinary and emergency critical care to our patients, as well as informative and compassionate service to our clients. Our doctors and staff are dedicated to enhancing the health and well-being of their patients.
Serving our community for over 25 years.
Metro Animal Emergency Clinic
Metro Animal Emergency Clinic was established in 1997 and is the only privately-owned veterinary clinic in Nova Scotia to exclusively offer emergency and critical veterinary care. Our member relationships with many veterinary hospitals in the Halifax Regional Municipality and surrounding area allow for experienced and immediate 24/7 emergency and critical veterinary care for pets. We currently serve more than 30+ hospitals in Dartmouth, Halifax, and beyond.
We have a group of very committed shareholders, who all are veterinarians and own their own practices within the HRM, some of which are privately owned as well as corporately owned. Our shareholders wish to lend their strengths to the career development of our veterinarians and all our staff with the opportunity to match interests with the right team.
Diagnostic Laboratory
We use technology like Cardio Pet, Blood Pressure Doppler, Blood Gases, Tonopen.
Digital Radiology
Imaging helps us see what cannot be seen by the naked eye.

Digital Ultrasound
Ultrasonography is a completely non-invasive, painless way to diagnose and evaluate many common diseases.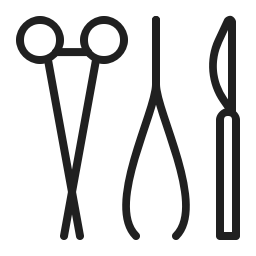 Emergency Surgery
Our team is equipped and ready for an emergency and life-saving surgery.
24-Hour Care and Isolation Unit
We're staffed and ready 24 hours a day to monitor and care for your pet.
Blood Donation and Transfusion
Did you know that one whole unit of blood can actually help to save the lives of a number of animals?